would need in his or her pack, making it one of the most common tattoos for a frequent traveler to get done. Compass tattoo designs are usually pretty common amongst nautical lovers, fisherman and of course military personnel as well. These compass themed tattoos comes in several styles such as the nautical star compass, rose compass, star compass and the prismatic compass. Interestingly, the first sailors to get compass tattoos were Spanish conquistadors. It is also believed that Celts along with some people of European origin used these designs in the early centuries.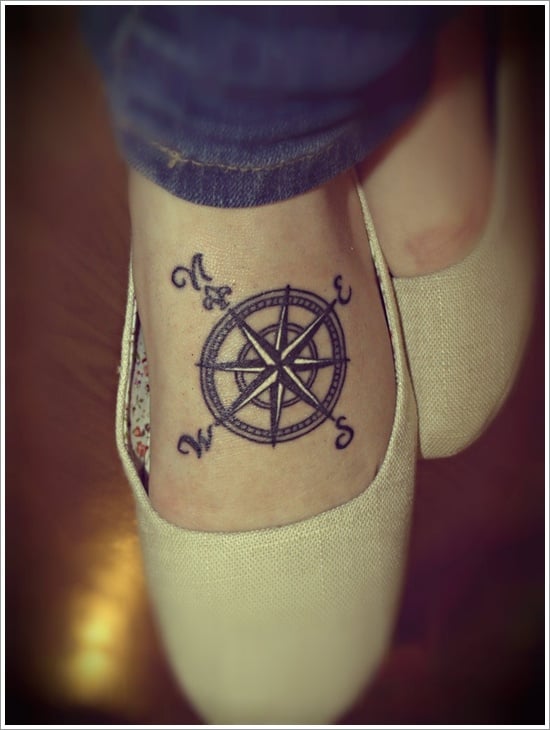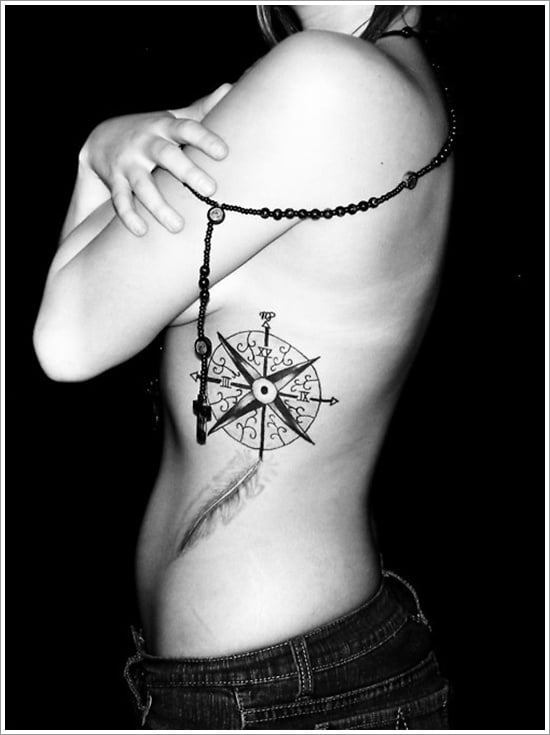 It was believed that having a compass tattoo protected the wearer when they traveled over rough waters and ensured that they returned home in one piece. The design of the tattoo was also rendered on the ship to ensure safety. As such, many family members of naval officers and fisherman would also wear either tattoos or jewelry charms of a compass to support their loved ones and wish them a safe journey.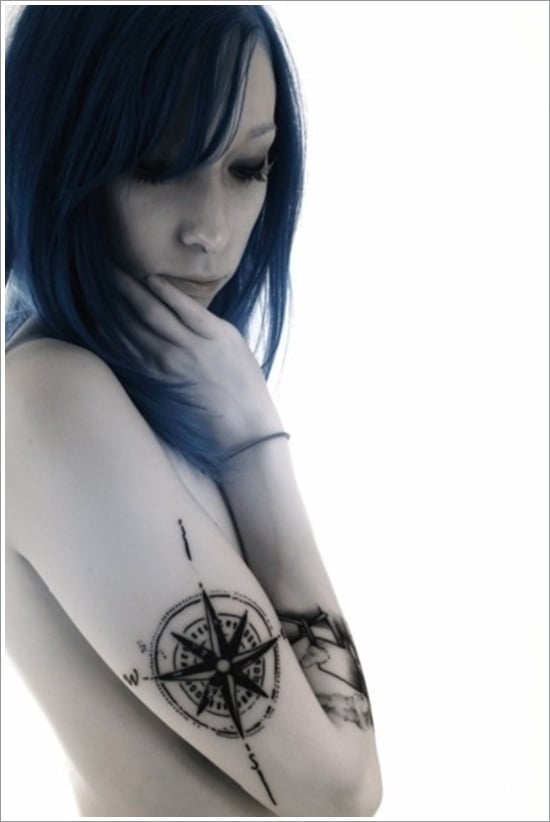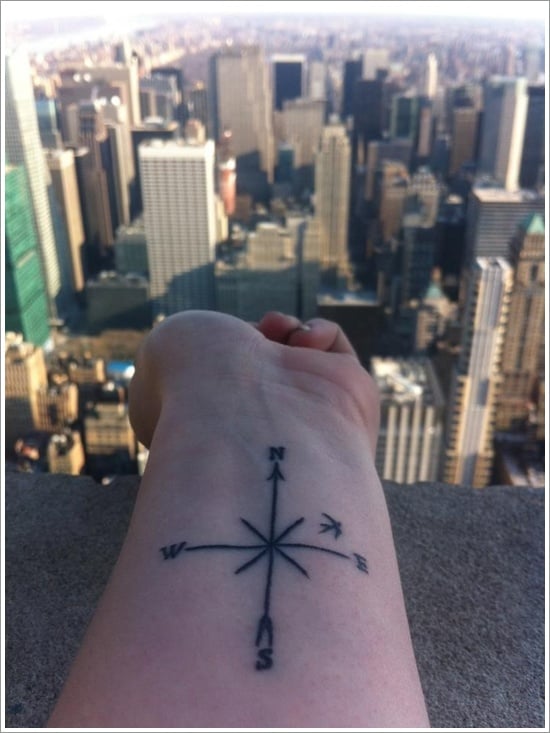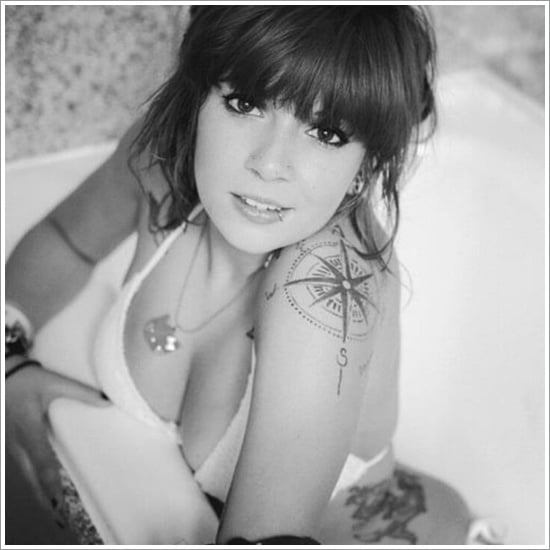 The compass tattoo with the star in it is used to represent the north star, which was the point of origin to guide people on directions. People on land and the ocean used the north star to guide them on the right direction. There is the aesthetic appeal that adds to the fondness for this tattoo design.
sources: http://www.tattooeasily.com